Google Page Ranking is a valuable asset for your blog or website, but it can be hard to get a good Google page ranking.  Believe it or not, your website has a score. Key players or people competing to become key players on the internet are always analyzing your website's Google page ranking and positioning in the search engines… So are the major websites like Google, Yahoo, and Bing. It's very important to these websites that you have good and current up-to-date data about the topics you are talking about. That's the number one reason you don't want to mimic content from another site or use auto-blogging. Let's face it! They were first on those topics and if you want to win the battle of the websites then I suggest you think of a better story to publish on your website.  It is a lot better for your Google page ranking.
Key To A Good Google Page Ranking
The internet has become a toilet for the defecation of other websites' content. These websites will never have a good Google Page Ranking. Certain topics keep getting recycled and if this happens in your bathroom, that could lead to a clog. Search engines will not include your topics in the highest-ranked searches if you do not have a good Google page ranking. And I got news for you… even you have well thought out content supplied on your website and have hit stories it still becomes hard to get them placed in the search engines. Having a good Google page ranking will help you with your placement in the search engines.  This is because other "more trusted" websites have similar data already. And though the topics may not be as good or well thought as your own, there are other factors the search engines use to make them more relevant than your own.  For one, their Google page rank is higher than your own.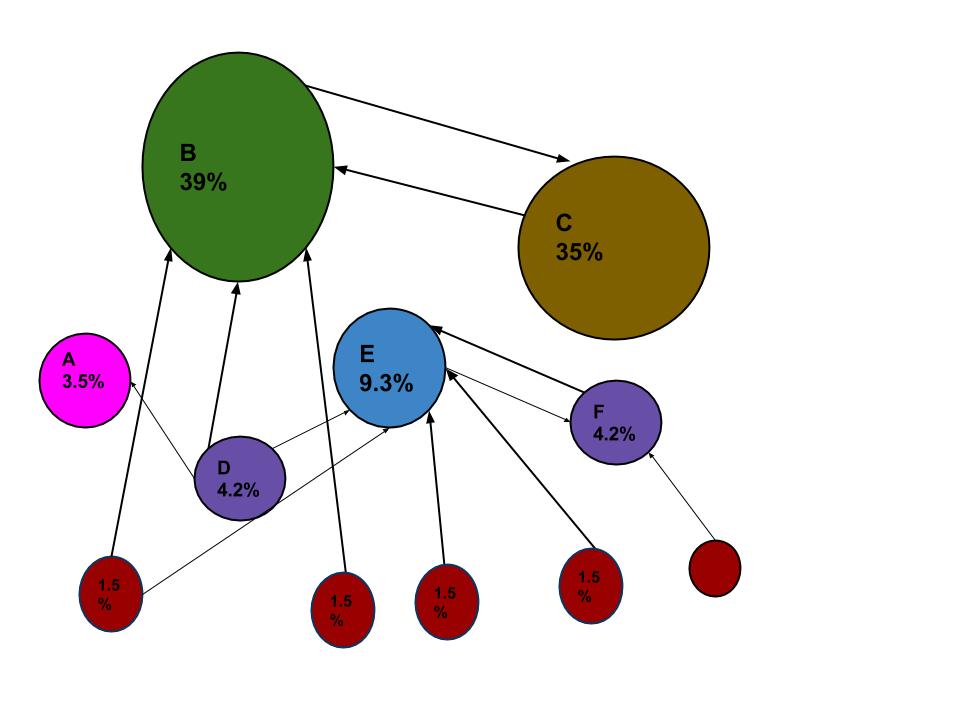 They have more backlinks than you. You need to comment to get over this over the hump and give yourself as many backlinks as you can. Most authors spend a great deal researching and writing content on their websites so it is not uncommon for them to ignore one or two line comments. So make your comments nice and long and make sense or you will be considered as spam.
They have been around longer than you. You must wait while you continuously spill out the good stuff on your website. And you must be patient, especially if you are not spending any money to promote your content. This process could take years without companies like IncreaseTraffic.co & Google Adwords getting your content out there among the masses.
They have more content than you. The biggest competitors on the internet are not one or two-person operated blogs like yours. They actually have a paid staff that goes out and finds good content and report to these websites and they can post very frequently. If you're putting out one story and they are putting out 10 or more researched stories a day, then there is a good chance that websites will like their sites better than yours.
They employ paid professionals to build and tweak their sites, thus helping them build their Google page ranking. A lot of these websites run on dedicated servers and they have professionals constantly tweaking and updating their websites. You have to think that search engines may take this into consideration because there is a less likely chance that these websites are fly by night like yours could be. Make sure you always check your website for errors and keep your website consistent so you can ensure a better Google page ranking.
Search engines have already determined scores of what they believe are the most relevant types of data to them and if you enter a niche that they don't like, then you can expect the process to take overwhelmingly longer. Before you start your project, you may want to see actually how important the topic is that you are writing about.
They are more organized than you. This goes back to their staffing. Your Google page ranking consists of many factors and indexing engines love to see organized data. The robots will be able to search your content more quickly and thus give you a higher Google page ranking.
They pay and you don't. If you are not paying for advertising then you cannot expect your Google page ranking to vastly improve over a short period of time. It's quite a simple form of mathematics.
They have better training than you. Most of us just go online and do what we have to or want to do on our websites with virtually no knowledge or training about increasing traffic to our websites. The golden rule here is simple – "Those who know more, receive more." Now, I am not saying that you need to specialize at Harvard for Physics, but trust me, it helps. So does a Google page ranking. The truth is that you need to constantly stay up-to-date with popular trends and find out what makes people come back to your website once you have it going. I'm going to a go on a limb in this explanation and provide you with an excellent program that our sister company, Increase Traffic is offering to its customers for a limited time, which is a monthly program where you can sign up and learn what you really need to know about maintaining a presence online. They show you how to get traffic. Send your traffic. Help you monetize the traffic that you receive. Teach you unheard about marketing techniques that will inevitably help your Google page ranking. Show you how to vlog. And so much more. There is a huge leap in the benefit you receive from using their services and you will start to increase your traffic by thousand a day, hands down. This is ultimately the best program you will find online from a trusted source with a Google page ranking, whom we all know and trust.
Your ads are out of control. If you are not Yahoo or AOL yet, then why would you think like them. Your Google page rank depends upon you giving good information and becoming relevant. You have to choose the right type of advertising for your site. Many ad networks that allow you to sign up for their services hurt your website because the companies are not reputable. Just check to see how many websites, including Facebook, have banned these sites and know who to trust. Because their bad name could affect the score of your website's good name.
They handle their website like a business. You have to handle your website like a business and not like a hobby or something that you just do in your spare time. If you owned a business, you would probably attend to it every day and always be thinking of ways to improve profit. Your website is no different and if you give it the proper planning it deserves, then the sky is the limit for your website or blogs Google page rank!
Alas, if you are still interested in cheap and excellent training on promoting your website and getting the most out of it, go here: IncreaseTraffic.co I can promise you that you will find excellent service and a website that meets all of your advertising and marketing needs and help you make money while you are online if that is your goal.